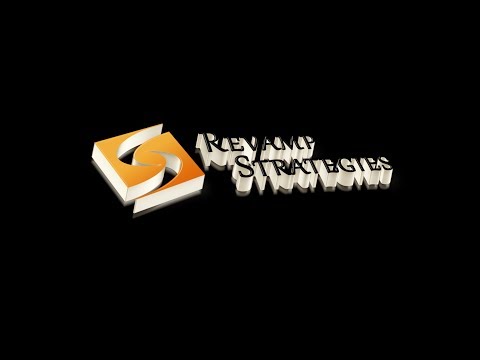 How can video marketing help your business?
As you may already know, trends have changed in the way people search and shop for products and services. More and more companies create branded videos that impact an individual's purchase decision. Revamp Strategies is an online marketing company based in Atlanta, that offers fully integrated video marketing services customized to your company and industry. Delivering video content marketing that will create an impact and convey your brand's message.
In addition to creating a powerful marketing video for your business, we also apply our proven content marketing strategies to grow your video channel and giving your customized video content maximum SEO visibility and social reach.
Revamp Strategies has a team of experts in the field of creating custom videos for your brand and ranking the videos with the search engines. As a client, your business will get maximum exposure and brand recognition.
Our in-house creation process ensures your videos greater brand identity, online reputation and know-how through actionable content.
Tired of creating videos and no one sees them?
Revamp Strategies offers SEO strategies to make sure your videos and information attract relevant search traffic to your site and video channel.
In order to maximize your video exposure, our experts use the most powerful strategies to manage your YouTube Channel and distribute your videos across leading social networks.
Our team of experts will actively monitor your video content performance, tracking which videos are driving the most views and conversions, and making adjustments to improve your conversion rate.
Social Proof
You may have heard from numerous online marketing companies that they can place you on page #1 of search engines. Now how many of them have actually delivered? This is where Revamp Strategies excels. We do what we say we can do, here is our proof (just type these keywords to your Google search bar):
Online marketing solutions Atlanta

Online marketing strategies Atlanta

Online marketing solutions Atlanta GA

Online marketing strategies Atlanta GA

Internet marketing solutions Atlanta

Internet marketing strategies Atlanta

Internet marketing strategies Atlanta GA

 Internet marketing solutions Atlanta GA

Revamp Strategies has the knowledge and experience. We apply the proper labeling and placement of your video marketing in order to achieve success. Our team knows  how to target and optimize your videos to ensure that search engines rapidly index them.
Revamp Strategies delivers powerful video marketing and video content marketing that delivers results! Contact us today for more information about our services.
Return from Video Marketing to Home